"Where exclusivity and luxury and comes into its own"
As part of the Blackbrook House collection, we have added an exciting twist to our unique approach to designing and managing occasions.
There is nothing quite like our accommodation offering making your time with us even more special.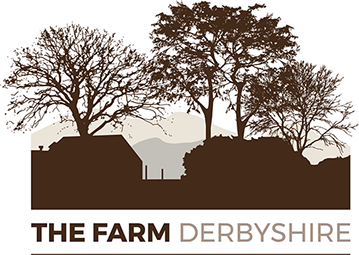 THE FARMS COLLECTION
Set in 22 acres of beautiful countryside, with views all-around of the Derbyshire Dales. The Farm offers a unique and exclusive experience for many occasions. With 11 luxurious bedrooms in three separate dwellings, The Farm can accommodate up to a maximum of 22 guests overnight. The Farm can be used as your "home from home" on either an individual house basis or as an entire exclusive use Farm. Each property having its own private drive and gardens allows total privacy if used independently.
WHERE IT ALL BEGAN
We were lucky enough to have travelled the world with work and had so many ideas and random stuff that we had collected on the way for all sorts of parties! But if we partied for the rest of our lives we would never manage to create them all !!
So - We bought a house - a big house! A party house!
Then when a client asked us to create them a party, what could we say ....  we just wanted to play! From that came another and then another and 16 years later it's pretty much all we do - create events for you !
But I am a farmers daughter and they always say you always go back to your roots so naturally next we bought a farm - a derelict farm! We made it gorgeous, and now it's a beautiful place to escape, to play, to love and to enjoy!
Along came Girls in Wellies ...
Derbyshire Accommodation| Peak District Accommodation| Luxury Accommodation| Wedding Venue Derbyshire| Exclusive Wedding Venue
Photos Provided Courtesy of Karina Cipikoff www.karinacipikoff.co.uk